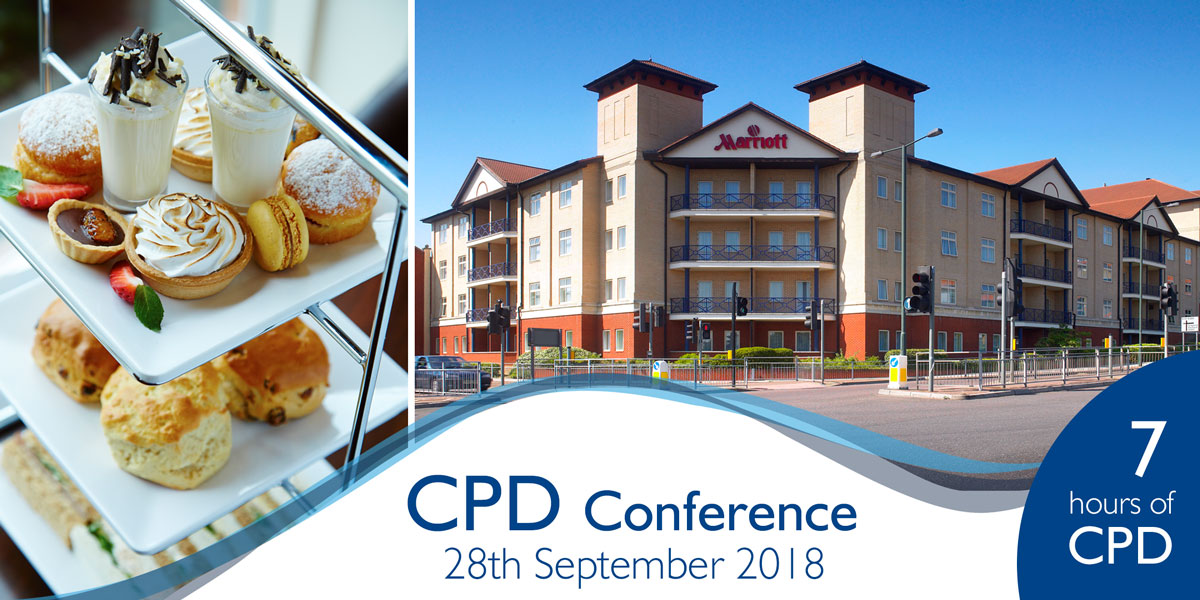 'Dentistry: today and tomorrow'
This carefully structured one day training conference will provide dentists, DCPs and their administrative teams with 7 hours of CPD recommended by the GDC. We will be making only a nominal charge to cover basic costs.
We have designed the day's content to be enjoyable, informative and of real value to the entire dental team – surgeons, hygienists, nurses and administrators – and, during the conference, you will hear presentations from some of the leading experts in UK dentistry.
We provide refreshments and lunch for all attendees. The hotel has limited parking at £7/day plus there is a pay and display carpark near to the hotel.
Bexleyheath Marriott Hotel
1 Broadway Bexleyheath DA6 7JZ
VENUE:
Bexleyheath Marriott Hotel
1 Broadway
Bexleyheath
DA6 7JZ
As part of our commitment to CPD training and raising professional standards, Gallions Reach Dental is paying the majority of the expenses associated with the conference. By so doing we have been able to restrict your costs for this full day of verifiable CPD to only:
• Dentists – £30
• DCPs and admin staff – £10
Please register now to guarantee places for you and your team. In case of heavy demand, preference will be given
Here is the day's agenda:
08.45 – 09.15 Registration & coffee
09.15 – 09.30 Welcome
09.30 – 11.00 Medical emergencies – C
11.00 – 11.30 Morning break
11.30 – 12.30 Child and adult protection – A & D
12.30 – 13.30 Lunch
13.30 – 14.00 Gallions Dental presentation – C & D
14.00 – 15.15 Radiography and radiation protection – C & D
15.15 – 15.45 Afternoon break
15.45 – 16.45 Decontamination and infection control – C
16.45 Close
If you have any questions please don't hesitate to contact us on 020 8312 1626.
Your Gallions Reach CPD Conference will provide you with CORE accreditation CPD.  Each subject has its development outcome listed beside the title to help you plan your PDP requirements.  These are defined by the GDC and cover the following CORE development outcome:
A – Communication. This relates to effective communication with patients, team members and others such as NHS officials, suppliers or academics. It might include consent, dealing with complaints or whistleblowing
B – Management. This covers how you manage your own work and your interaction with colleagues whether as a team leader or team member. Learning should focus on how management can be effective, constructive and put the interests of patients first
C – Knowledge. Ensuring that you maintain and develop your knowledge and related skills within your field of practice
D – Skills. Maintaining your skills and how you show this to patients so that they have confidence in your work and the profession at large.
Your log will have to list the relevant letter or letters for the outcome A-D that your CPD covered.
On return of feedback forms from the conference certificates will be issued with the CPD hours Gained and the development outcome you have accreditation for.