CPD Conference 

– 27th September 2019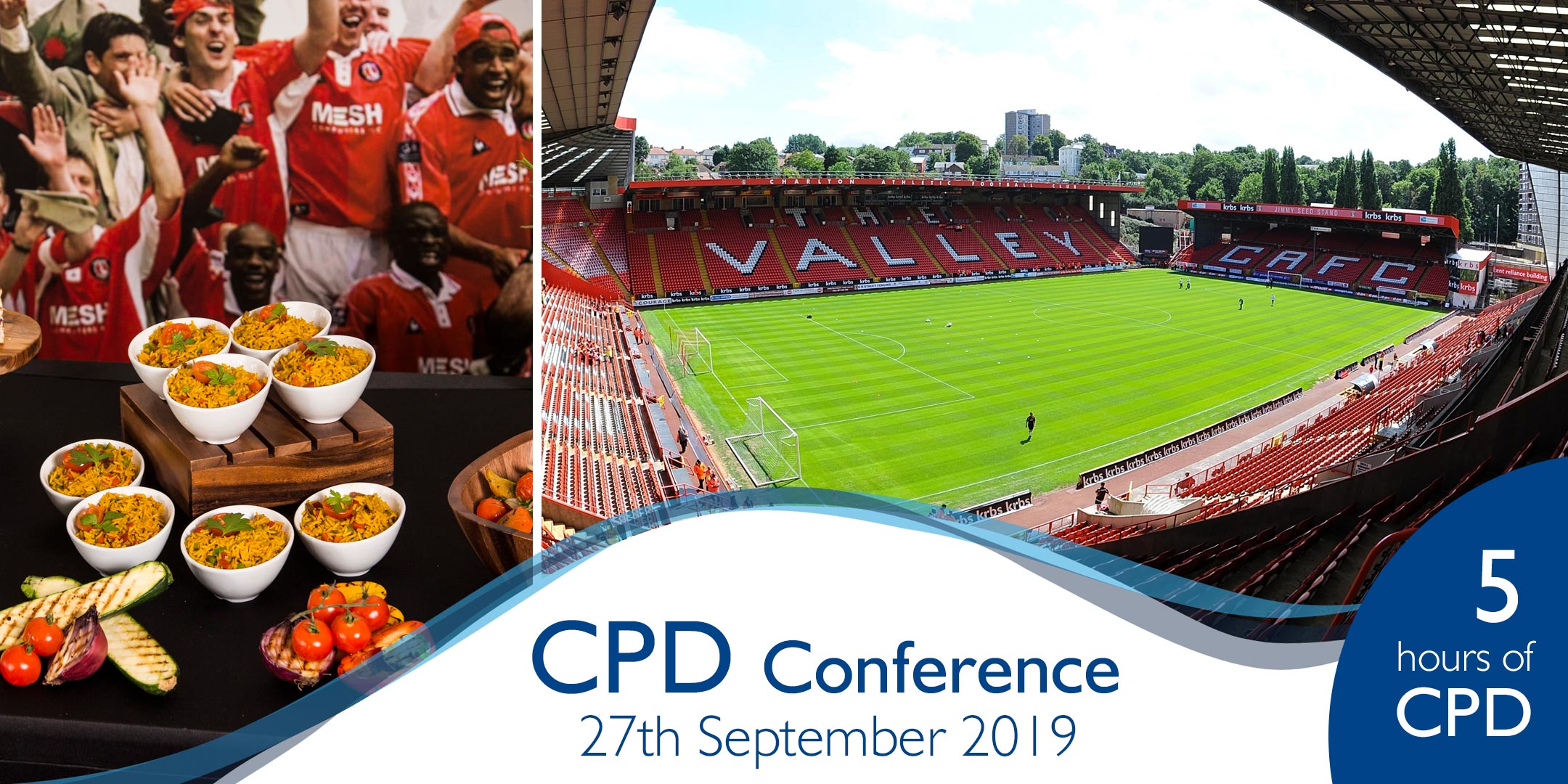 'Dental CPD for today' 
This carefully structured one day training conference provided dentists, DCPs and their administrative teams with 5 hours of CPD recommended by the GDC. 
We designed the day's content to be enjoyable, informative and of real value to the entire dental team – surgeons, hygienists, nurses and administrators – and, during the conference, the delegates heard presentations from some of the leading experts in UK dentistry.
Here is the video from this year's event:
Charlton Athletic Football Club
VENUE:
Charlton Athletic Football Club
North Stand
The Valley
Floyd Road
London SE7 8BL
Here is a selection of photos from the event:
This was the day's agenda:
08.45 – 09.15 Registration & coffee
09.15 – 09.30 Welcome
09.30 – 11.00 Medical emergencies – C
11.00 – 11.30 Morning break
11.30 – 12.30 Dental Medical Legal – A,B & C
12.30 – 13.30 Lunch
13.30 – 13.50 Gallions Dental presentation – C & D
13.50 – 14.20 The Future of Paediatric Sedation – B,C & D 
14.20 – 15.15 The Implant approach – B,C & D
15.15 – 15.45 Afternoon break
15.45 – 16.45 Decontamination and infection control – C
16.45 Close
Your Gallions Reach CPD Conference will provide you with CORE accreditation CPD.  Each subject has its development outcome listed beside the title to help you plan your PDP requirements.  These are defined by the GDC and cover the following CORE development outcome:
A – Communication. This relates to effective communication with patients, team members and others such as NHS officials, suppliers or academics. It might include consent, dealing with complaints or whistleblowing
B – Management. This covers how you manage your own work and your interaction with colleagues whether as a team leader or team member. Learning should focus on how management can be effective, constructive and put the interests of patients first
C – Knowledge. Ensuring that you maintain and develop your knowledge and related skills within your field of practice
D – Skills. Maintaining your skills and how you show this to patients so that they have confidence in your work and the profession at large.
Your log will have to list the relevant letter or letters for the outcome A-D that your CPD covered.
On return of feedback forms from the conference certificates will be issued with the CPD hours Gained and the development outcome you have accreditation for.
Cost is Brilliant! Food Excellent Too 🙂 Speakers friendly and approachable
I like the fact that we can have all the core subjects CPD in one day!
Good topics – good to meet local colleagues