Patient Journey
When you arrive one of our reception team will welcome you and give you a confidential medical questionnaire to fill in to ensure that you are looked after safely. All our new patients require an initial consultation before any treatment can take place. During your consultation we:
Listen to your reasons for coming to see us and ask you some questions.
Are you in pain?
Are you anxious about dental treatment? What have your previous experiences been like at the dentist?
Are you wondering how your teeth will be in the future? Have you had previous dental problems?
Would you like your teeth to look more attractive when you smile?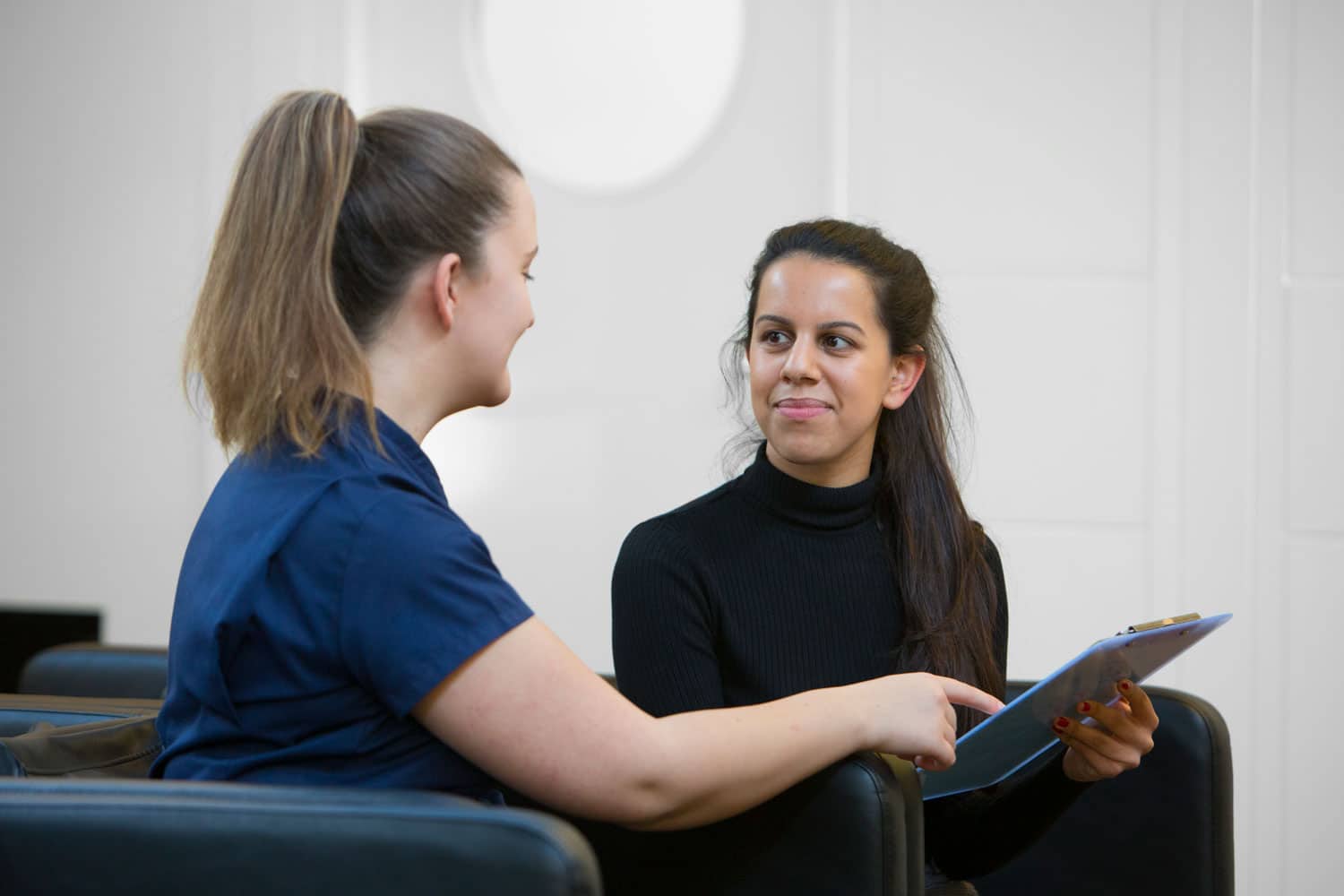 Assess your general health, examine the soft tissues, face and neck
Check your teeth, record past treatment and present condition
Look at your gum health. As gum disease is the main cause of tooth loss in adults, we check for signs of gum bleeding, plaque build-up, loose teeth, food traps and bad breath
Take X-rays where clinically necessary to check the areas of tooth we can't see directly, and assess the health of the tooth roots and surrounding jaw bone.
Discuss what we need to do next.
Do we have to do anything today?
A treatment plan
Your future dental needs
The appearance of your teeth
Ongoing maintenance.
With over 6800 referrals a year, we are experienced in providing care for anxious and nervous patients.
Pre and post treatment
Although you may feel slightly nervous before your implant surgery, you'll be in the safest and most capable hands here. Prior to your treatment you don't have to do anything special: eat and drink as normal – don't miss breakfast, for instance – and continue to take any medications you have been prescribed. We will have already discussed with you any potential health issues well in advance of 'the big day'.
After surgery, most patients are amazed at how little discomfort they experienced during the placement of their implants. It's quite normal to feel a little soreness as the local anaesthetic wears off: any subsequent aches or pains should pass in a matter of days and be easily controllable with standard, over-the-counter pain relief. We will give you detailed (but very straightforward) instructions for the aftercare of your mouth whilst the site of the operation settles down.
Around three months later, we will see you for a follow-up appointment to check on the progress of your implants and restore your new teeth. Please remember that they'll need regular cleaning and maintenance exactly like normal teeth, and should be checked out by your dentist at least once a year. We also encourage you to regularly visit our hygienist to help maintain your implant in the best possible condition.
Cleaning around implants
We recommend that you clean your teeth/dental implants at least twice a day. We recommend Waterpik – a useful way of cleaning in between the implants and underneath hard to access bridge areas using a precisely controlled jet of water. Alternative ways of cleaning between the implants are TePe brushes and waxed dental tape. Dental care products are available from the Gallions Reach reception: by experimenting you will be able to determine which work best for your particular situation.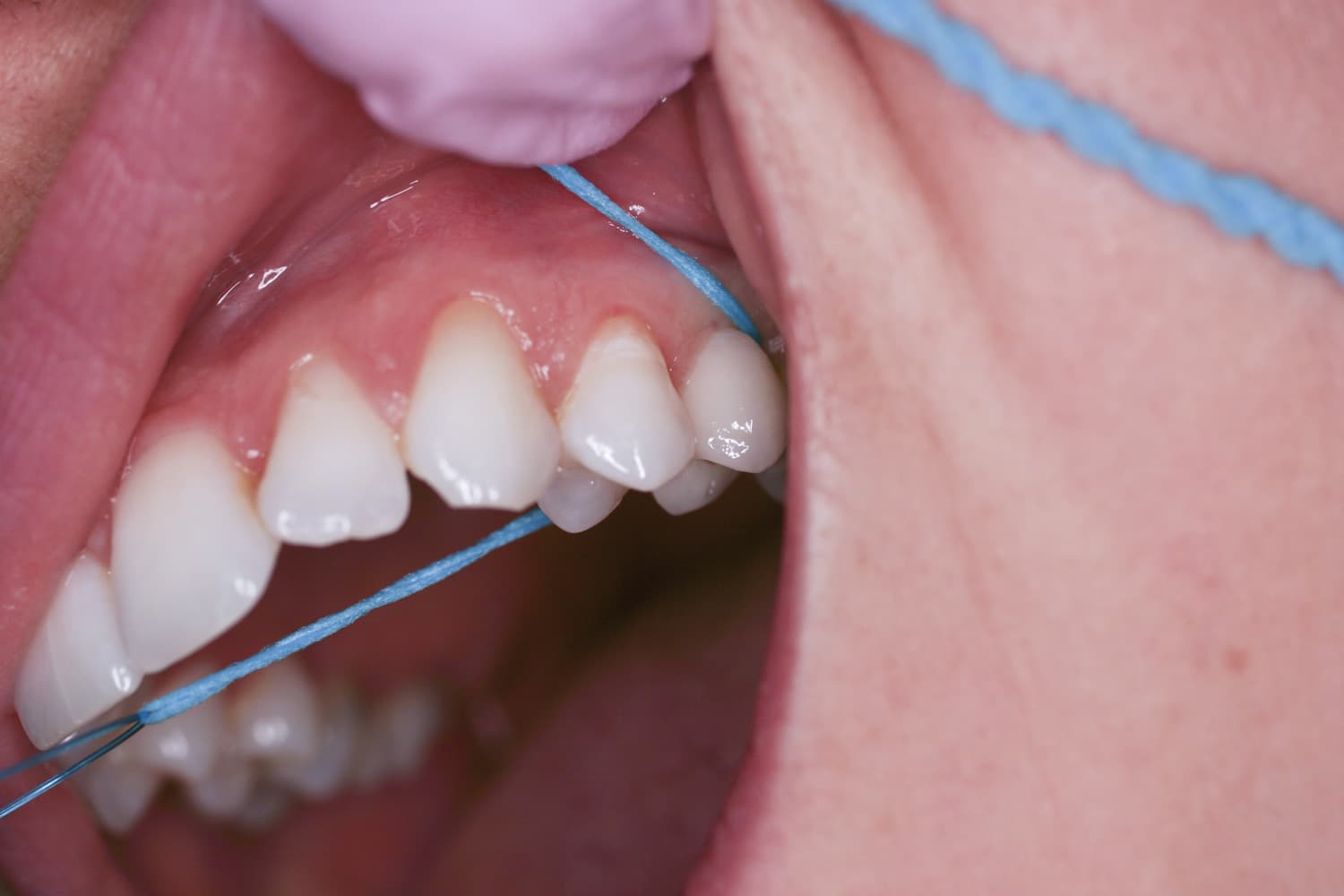 Maintenance and Review
We strongly advise that you undergo scaling/cleaning with a hygienist at least twice a year, and that your implants are checked clinically and by x-ray to confirm bone levels on an annual basis. We undertaken this here at our clinic or, if we recommend it, by your own dentist.
What are the fees for my dental treatment?
You can discuss your treatment plan and costs with your Gallions Reach dentist or patient care advisor. We produce a printed fee guide which you can collect from reception. There is also a general 
fees page
 on this site.
How much notice do I have to give to cancel my appointment?
We understand how busy you are and that circumstances can arise at a moment's notice that can prevent you from attending your appointment. Ideally we would like at least 24 hours' notice if you wish to cancel your appointment – this will enable us to offer your appointment to another patient.
Do you treat nervous or anxious patients?
Yes. We are a referral centre for nervous and anxious patients, and can offer conscious sedation as a treatment option.
Do you treat children and, if so, what age can they have their first check up?
Gallions Reach Dental Clinic strongly believes in educating children in good oral hygiene regimes. You can register your child with your dentist for a check-up as soon as they have their first teeth.
Are you taking on NHS patients?
Demand for exempt NHS places at Gallions Reach Dental clinic is extremely high. Our advice is for patients to regularly contact us to see if space has become available.